At my house, we have multiple bird feeders. We love to watch the various types of birds that come to the two feeders. Some of our favorites are the hummingbirds that visit our hummingbird feeder, this is just outside my kitchen window and the suet feeder that the woodpeckers visit. But, these are not the feeders I'm talking about today. We have a feeder outside my husband's office that holds just regular bird seed. This is in our flower bed, and it became the site of LOTS of sunflowers this year. Birds are NOT neat eaters and evidently lots of seeds got planted.
So… today we will talk about sunflowers!
Sunflower House by Eve Bunting
Time Lapse of Sunflower from seed to flower my students love these time lapse videos. It is a great way to see the progress of how plants grow. This is a great opportunity to then create a four square picture to show the progression.
Often times when we are completing an art project, I like to show the children a picture of a famous painting/art project that is similar such as Vincent Van Gogh's sunflowers for this one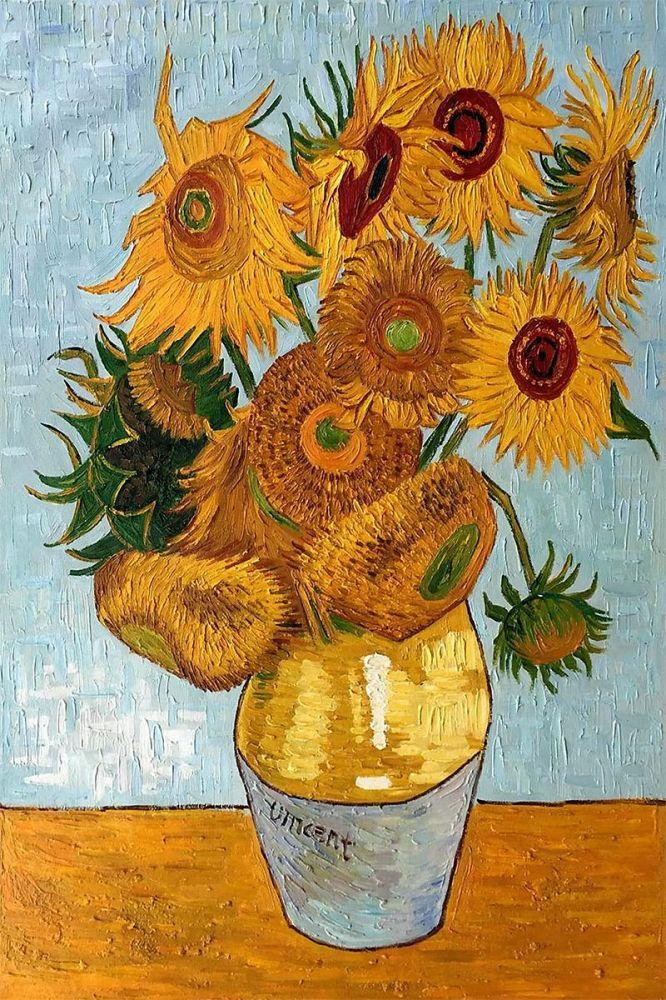 Have your child create his/her own picture of a sunflower. Here are some ideas:
have paint? use a fork to paint the petals — combine yellow and orange to add depth to the picture
have paint? squish a toilet paper tube into a petal shape and use this to stamp the petals
paper plate– paint or color a paper plate yellow, cut triangle out to form petals. fill center with black paper or paint
construction paper– cut strips and create loops to make petals or cut out petal shapes
How to draw a sunflower by Art for Kids Hub
Or just put out a variety of art media and let your child be as creative as he/she wants!